Revolutionize the way you cook. We have partnered with Kamado Joe to place Desora's designed insert in their grills.
The ProJoe is a High caliber grill that brings perfection to barbecue. It is powered by Desora's Hyperbolic insert and propietary simulation design. It creates cyclonic smoke spirals that lead to temperature homogeneity while you cook.
The Pro Joe is a high calibre grill that brings perfection to barbecue. It features our innovative hyperbolic insert. Our design leads to an enahnced temperature distribution and cyclonic airflow to the grill plate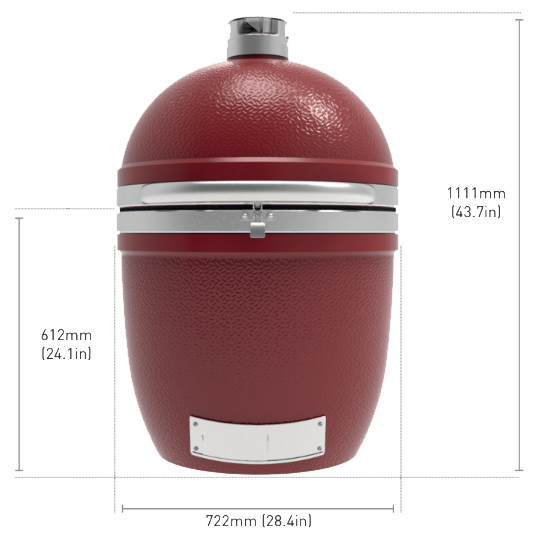 Kontrol Tower Top Vent
Air Lift Hinge
Divide & Conquer® System
Charcoal Basket
Stainless Steel Latch
Grill Grates
Stainless Steel Handle
Gasket
Patented Ash Collector
Thermometer
FireBox
Proprietary Hyperbolic Insert
225°F – 750°F+ / 82°C – 399°C
Check out our social media!